Incident Response Solutions
Unfortunately, security incidents are only getting more common — and more expensive. Our 30 years of experience handling all aspects of IT, including Digital Forensics and Incident Response (DFIR), means that we are perfectly positioned not only to handle initial response, but recovery and business restoration as well.
Together, we can plan for:
Data Breaches
Intellectual Property (IP) Theft
Financially Motivated Crime
Destructive Attacks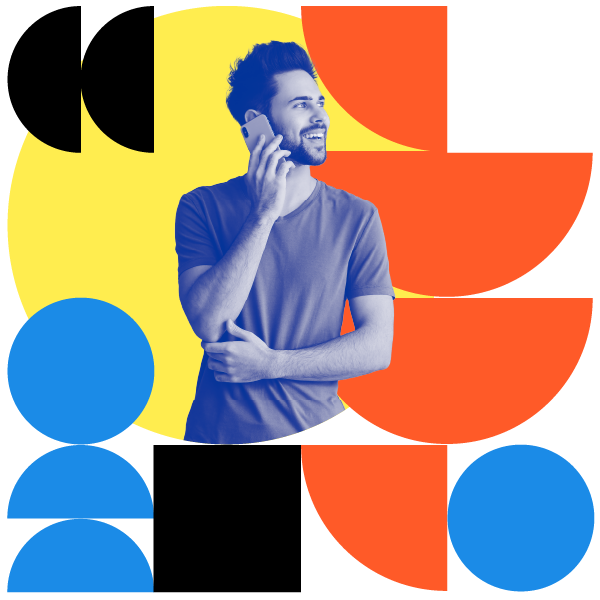 No Case Is Too Large or Complex
Some situations call for a little extra horsepower, and that's where our well-established partnerships with vendors, insurers, and cybersecurity law firms set us apart.
We've worked with leaders in all of these fields, often acting as incident command to give our clients a more cohesive experience of response and recovery.
Part of that success comes from leveraging the specialists and advanced tooling our partners offer during the incident response process to create the best possible outcomes for our clients.
Strategic Incident Response Solutions
Incidents that put your business at risk can include attacks by Threat Actors, unintentional data breaches, and even natural disasters. We help you prepare for any eventuality so your organization has a clear plan of action.
Resources
Don't just prepare for emergencies; protect your business every day.
Explore our resources and blog for more ways you can protect your business, improve performance, enable team collaboration in a hybrid work environment, and much more.
More IT Solutions
Incident response is just the beginning — we offer a full range of solutions to build the best possible IT stack for each of our clients, based on their unique needs, challenges, and goals.
Meet Our Customers
We work with businesses of all sizes and in a wide range of industries across Pennsylvania to build customized IT solutions — here's what they have to say!
They were very attentive to our needs throughout the entire process. Our IntegraONE sales rep was there throughout the entire process not just for the sales portion. Everything from the sales perspective, project management, and engineering were great. If I were to highlight anything as exceptional though, it would be the engineering services. And really, to me, that's what it's all about.
Anonymous
Network Manager
Our company is a little unique in that we are completely virtual but have close to 50 employees in the mid-Atlantic area out to Kansas City. We needed a MSP that could support our remote users with superior service. I believe we have found that with IntegraOne as their team is able to address our users helpdesk calls typically during the call using their remote login capability. They also respond quickly to our requests that are sent via email. Our servers are in the Microsoft Cloud and we utilize MS Office 365. The onboarding process and transition went very smoothly. Our onboarding was most likely different than others as they needed to accommodate us in our environment and touch each user's system remotely.
Bob Marcavage
CIO, Sunstone Consulting
We have built a great relationship with IntegraOne. I thoroughly enjoy working with Ian and the Integra One Engineers. What I enjoy most with our relationship is that I never feel like I am being sold products or services. We look at IntegraOne as part of our team.
Eric Cole
IT Manager, Spooky Nook Sports
IntegraONE has been a fantastic partner to us in everything else we've done, so [working with them on our move to SimpliVity] was just a no-brainer.
Geoff Fontenova
Manager of IT Infrastructure, Benco Dental
My son's Chromebook was fixed in less time than estimated which was amazing being that it is his primary tool for virtual learning! Customer service was great! Highly satisfied!
Fantastic! Highly recommend. I was able to mail my laptop to IntegraONE due to mobility issues. The laptop was repaired and returned to me in a week. I'm very satisfied.
Our partnership with IntegraONE allows us to focus on the strategic initiatives of our credit union without worrying about potential technological errors. With IntegraONE, we are able to focus our efforts on the needs of our members and the communities we serve.
Jeremy Kline
COO, Hershey Federal Credit Union
IntegraONE and the FusionOne Managed Services is an essential operation to our campus. Having the support of many different specialized technicians, I am able to provide members, guests, and staff with the technology needed at our world-class facility.
Jon Kametz
Communications Manager, Saucon Valley Country Club
We use IntegraONE for everything. I have known Brad [Rightmyer, VP of Service Operations] since he was a lowly tech, and he has worked his way all the way up to where he is now. We don't want to use anybody else because they've always given us such great service.
Kyle Wolfe
Technician, Northampton Community College
I am so very pleased with our progress. [Our IntegraONE engineer] is a delight to work with and has taken the time to explain what he's doing, why it needs to be done, and answer my many questions.
Mark McPherson
IT Manager, American Engineers Group, LLC
IntegraONE has been providing our company with comprehensive managed services for 5 1/2 years, and they are terrific - knowledgeable, responsive, and friendly.
Natalie Bartush
Treasurer, Bartush Signs
Since partnering with IntegraONE, we have been extremely impressed with their ability to understand and respond to our IT needs. Their engineers carry a high degree of technical knowledge spanning a range of products and services, supporting us remotely and onsite in a quick and easy to interpret manner. Our management is pleased with the increase in productivity, reliability, and the overall health of our IT environment since IntegraONE's involvement.
Rick Skolny
IT Director, Lebanon Federal Credit Union